Your Corporate Rowing Partner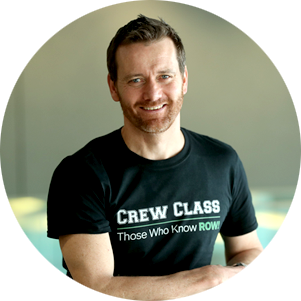 Who We Are
Crew Class is Ireland's premier rowing boutique, founded by Niall O'Toole, Ireland's first rowing World Champion, three time Olympian (1992, 1996, 2004) and former World Record holder. A multi-medallist, Niall's pioneering international rowing career spanned two decades, including 15 World Championships.
Drawing from his international experience competing against world class teams, Niall distils insights on resilience, teamwork and the culture of crew, via talks and team-building days that encourage people to pull together and realise their true potential.
Just some of the companies we've worked with: HSBC, Lufthansa, AIG, Central Bank , Irish Times, Pfizer, BAM Construction, Mason Hayes & Curran, Savills, Sage, FRS Recruitment, Jazz Pharma, Institute of Chartered Surveyors, Axis Capital, Huawei, Newstalk, Daveys, BMW, VW, Park Developments
On And Off Water Programmes
Crew Class Corporate runs both indoor rowing classes on site at your Company and on-the-water team-building days. It brings the culture of crew into the heart of corporate culture. Through fun on- and off-water sessions, designed to target resilience, leadership development, teamwork, and communication, each crew member will clearly see how their individual role benefits team performance, as a whole.
Mobile On-Site Edition
Concept2 indoor rowing machines are set up at the corporate site for a one-off, bespoke group session, tailored to wellness, fitness and the leadership goals of the organisation.
Wellness Weeks
Weekly or bi-weekly sessions are designed to boost teamwork, leadership, health, and fitness levels over the course of a fun 6-12 week programme (shorter versions available, if required).
On-Water Days
Fun one day on-water team building days teach corporate teams to row and race on the water and pull together as one.
The Ultimate Team-Building Experience
All Crew Class Corporate activities are:
Accessible to all ages and all levels of fitness
No prior rowing experience necessary
Sessions are novel and fun-filled, boosting team morale, confidence and camaraderie
Crews form lasting bonds by pushing each other to reach their potential
Develops a unity of purpose which is transferable back into the corporate realm